PR Consultant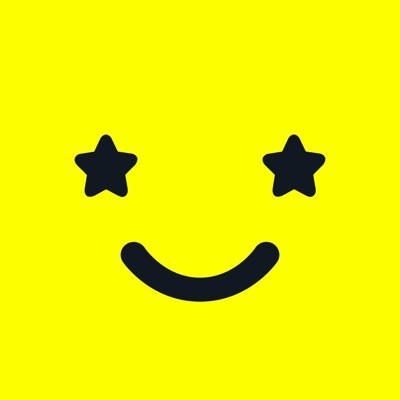 Starface World
Marketing & Communications
Remote
Posted on Thursday, May 11, 2023
WE ARE STARFACE
Starface World is reinventing the way we care for acne-prone skin as the first complexion brand to combine efficacy and optimism. We take skincare concerns that were once thought of as flaws and translate them into an opportunity for expression.
Starface World is a positively uplifting place where everyone is safe & accepted exactly as they are. We support causes and do our own work in the world to help build a better, more supportive universe. The same thinking applies to the way we care for skin: we don't identify flaws or imperfections, we just nurture what's there—it's perfect because it's all just skin.
Our team is a small (but growing) group of committed individuals who are passionate, empathetic, creative, and eager to learn. We are committed to a sustained focus on diversity, equity, anti-racism, and inclusion.
WE WILL COUNT ON YOU TO DO
We're looking for a part-time PR consultant (monthly retainer, cap hours at approximately 15 hr/week) to help drive Starface's executive communications strategy in collaboration with our Brand Team and PR agency partner. The role will be predominantly focused on Starface, but will involve occasional crossover/collaboration with Julie, Futurewise, and Blip. The PR Consultant would be responsible for:
Guiding our PR agency in developing a compelling thought leadership strategy for Starface's executive leadership team, in particular for the brand's Founders and President/GM.

Vetting all inbound media requests for Starface's executive leadership team, ensuring all opportunities ladder up to broader business/brand goals, and making the case directly to leadership as to why/why not participation is beneficial. Given founder crossover across brands (Julie Schott + Brian Bordainik) there will naturally be occasions where this consultant will also help vet opportunities for Julie, Futurewise, or Blip.

Overseeing all executive media preparation (interviews, speaking engagements) including drafting and editing messaging in collaboration with our agency partner, and leading 1:1 prep/mock interview meetings with executives. Given founder crossover across brands (Julie Schott + Brian Bordainik), there will naturally be occasions where this consultant will also help prep for opportunities that include Julie, Futurewise, or Blip.

Working in collaboration with Brand Team and agency partners on PR strategy/execution supporting major business and brand moments (e.g. retail launches, brand partnership, impact initiatives, brand campaigns).

Overseeing and drafting messaging for Starface-related award entries, written quotes, and Q&As; occasionally help review founder-led award entries, written quotes, and Q&As for Julie, Futurewise, or Blip.

Identifying proactive media and storytelling opportunities, ranging from impactful trend storytelling to dedicated brand features that reinforce Starface's best-in-class brand and world building approach; position Starface as the clear leader in the patch category; and underscores Starface's cultural impact and relevance, in particular among the youth generation.

Aiding in overall agency management, attending bi-weekly agency meetings, and assisting in ad hoc communications and copy work as is relevant.
WHO WE ARE LOOKING FOR
The ideal candidate:
Has extensive experience driving executive and/or brand communications at a disruptive and high-growth consumer brand.

Has experience working directly with executive leadership teams and is comfortable serving as a key liaison between leaders and relevant internal and external stakeholders.

Knows how to effectively communicate with and manage an agency in order to achieve the best results.

Is an exceptional communicator who understands how to thoughtfully translate Starface's authentic, humorous, and relatable brand voice into executive communications (i.e. always human, never corporate).

Has an on-the-pulse awareness of broader cultural and industry (i.e. beauty, D2C, startup) landscapes that Starface exists in. Bonus points for strong Internet and pop culture literacy.

Is excited about the opportunity to make an impact across various brands in the Starface family (while the role is dedicated to Starface, there will be natural crossover with brands like Julie Care and Futurewise, as they were founded by many of the same leaders).
Compensation: The compensation for this role is $5,600/month.
If you need any assistance with your application please contact careers@starfaceworld.com
Starface is an Equal Opportunity Employer where the spirit of inclusion feeds into everything that we do. We are committed to providing an environment of mutual respect where equal employment opportunities are available to all applicants and teammates. We believe that opportunity, access, resources and rewards should be available to and for the benefit of all. Starface is committed to equal employment opportunity regardless of race, color, ethnicity, ancestry, religion, creed, sex, national origin, sexual orientation, age, citizenship status, marital status, disability, gender identity, gender expression, and Veteran status.