🧬 Computational Biologist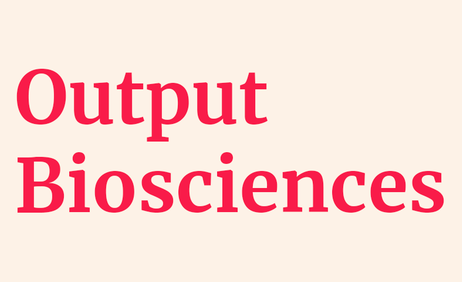 Output Biosciences
New York, NY, USA
Posted on Friday, March 31, 2023
The Role
The Computational Biologist will analyze microbiome data to power drug discovery using metagenomic, metabolomic, and chemoinformatic approaches. You will be responsible for gaining insight into the molecular basis of gut microbiome responsiveness to diet and drugs, and how their molecules can drive the activity and function of the gut ecosystem to different states, ultimately impacting population-level health phenotypes.
You will be an integral part of our drug discovery engine and will work with a multidisciplinary team to design bioinformatics and data processing strategies for clinical trials. You will develop an automated bioinformatics infrastructure to store and manage data from thousands of samples, apply data mining and machine learning techniques to drive insights and discover new therapies.
Who We're Looking For
You have a Masters or PhD in Bioinformatics, Computational Biology, Computer Science, or related fields.
You have over three years of practical experience in computational biology, bioinformatics, or data analysis, and are skilled in Python, its data science ecosystem, and SQL. You also have experience with version control systems like Git.
You have experience analyzing microbiome data using metagenomic, metabolomic and chemoinformatic analyses. You have experience with statistical modeling, machine learning, and network analysis.
You have experience with cheminformatics tools such as RDKit, Open Babel, and ChemAxon. You can map the chemical diversity of foods and drugs.
You have experience with virtual screening and are familiar with drug virtual screening tools such as Autodock, Glide, and DOCK.
You have a strong sense of statistical intuition and are comfortable creating and testing hypotheses with data. You can identify weak spots in analysis and propose improvements.
You have experience working and scaling a cloud computing environment and are familiar with cloud environments such as AWS and containerization technologies (e.g., Docker).
You take pride in delivering high-quality code that is clean, efficient, and maintainable, and you have a keen eye for appropriate design patterns and software architectures.
You exhibit a proactive approach to problem-solving, thinking beyond the specific task at hand, taking ownership of challenges, and pride in solving them.
You have a mature mindset in ambiguous situations, helping to frame questions and seek clarity. At the same time, you can make decisions in the face of uncertainty.
You are a clear and concise communicator, conveying information effectively in written and verbal communication. You enjoy collaborating with and guiding colleagues in a multidisciplinary team.
You are motivated by making a real impact, and are committed to tackling problems of significant consequence with determination and creativity.
Why Join Output Biosciences
By joining Output Biosciences, you'll help shape the creation of a new category — preventative therapeutics — that will fundamentally change the way people live. You'll be part of the early team pioneering a new era of drug development with unprecedented safety and speed to market. If you're impatient to see how your work improves people's lives and impacts the treatment and prevention of chronic disease, this is the place for you.
❤️ Heart: We foster a culture of ownership. We are assembling a team of individuals who are passionate and take pride in their contributions.
🏆 Excellence: We have an unwavering commitment to excellence and continuously challenge ourselves to reach the highest standards.
🚀 Practicality: We value practicality and results-oriented thinking. We are committed to making a tangible impact on the lives of our patients and the broader community.
📣 Honesty: We place a high value on honesty and directness. We firmly believe in addressing issues as they arise, in an open and transparent manner.
🎮 Fun: We believe that life is too short to not have fun. That's why we're committed to creating an engaging and enjoyable work environment. Our goal is to create a workplace that is fun, rewarding and fulfilling.
- We encourage new and different ideas, creativity and contrarian thinking. We are looking forward to further shaping our culture with early team members. You'll have a chance to make your mark!
- You own your day-to-day management. We don't care when or where you work, we care if we all hit our milestones.
- Competitive salary and equity in a growing, well-funded startup
- Excellent medical, dental, and vision coverage
- Healthy feedback focused environment to help you strive - leadership will have high expectations, regularly share constructive feedback, support you and help you grow, and welcome receiving feedback and ideas from you
Why you should join Output Biosciences
Output Biosciences
is creating a new category of therapies that extend human healthspan by combating chronic diseases. We are pioneering a new era of therapeutics development with unprecedented safety and speed to market.
The company was founded by
Mirella Mashiach
, a former executive in big pharma who invested in and partnered with early-stage biotech startups, and
Adi Mashiach, MD
, a physician, computational biologist, and repeat founder with one successful acquisition and one NASDAQ IPO. We are proud to have the backing of world-class investors, including
Y Combinator
,
First Round Capital
, and
Lerer Hippeau
.
We are expanding our core team and seeking talented individuals who share our passion and commitment to making a tangible impact on people's lives.