Sales and Education Territory Manager - Orange County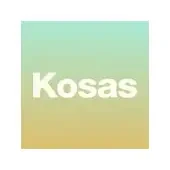 Kosas
Sales & Business Development
Orange County, CA, USA
Posted on Saturday, November 11, 2023
Welcome to next-level clean beauty that's about revealing, expressing, and feeling comfy in your skin. It's good makeup, not no makeup; that's quick, easy, can't mess it up. It's clinically proven to make your skin better, even when it's bare. So, you can look like your favorite self, every single day.
At Kosas we believe in ACTIVELY EVOLVING; our products are quick, high performance, and filled with what you need and what you want, head to toe. They move with your active life - from work to work out. We believe ENERGY THROUGH COLOR makes us feel things. Living, unique, dimensional shades that are anything but boring. FREEDOM TO COLOR OUTSIDE THE LINES, we let go of beauty's rules and expectations - there's no right way to do it. We keep it loose, quick, easy, undone and wear it how we feel it. We stand for SOUL-LEVEL LIVING, beauty is not just your face, it's the whole you. Your style, your story, your inner depth. Beauty is who you are to yourself, not how you look to others.
As a Sales & Education Territory Manager you will be responsible for inspiring and educating in-store teams. You will build and maintain strong relationships with retail partners as well as provide best-in-class client service and successfully plan and execute in-store events, while delivering weekly and monthly sales targets.
What You'll Contribute:
Educate store teams on Kosas products and selling methods
Achieve Kosas sales goals in assigned territory
Establish and develop strong relationships with store management and store-level employees to keep Kosas top of mind
Demonstrate best in class client service
Work closely with Field Executive to create strategy for assigned territory
Develop a strategic store visit calendar
Manage stock levels, work with store leadership to maintain adequate stock levels
Maintain and support visual merchandising updates/needs (e.g. stocking gondola, cleaning shelves)
Create opportunities to deliver on the floor, backstage, and cluster brand trainings. Assist with or conduct elevated brand trainings when needed
Track results for all events conducted within your territory
Meet deadlines for reporting of sales, expense, and other requests
Who You Are:
Excellent communication skills
Passion for educating others and driving sales
Strong interpersonal skills
Goal-oriented, results driven, and hard working
What You'll Bring:
Minimum 2 years of retail cosmetic experience
Prior experience working with retail partners (e.g. Sephora) is a plus
Proven History of meeting or exceeding sales goals
Strong customer service, sales and training skills
Working Conditions:
90% in store, 10% in-home office or Kosas office
Position requires driving/transportation to stores
Flexibility in schedule to work evenings/weekends, as needed
Standing, walking, moving for a minimum or 4-8 hours daily
Benefits: Medical, Vision, Dental, 401K
The range of base salary for this full-time position is between $66,000 - $73,000, not including discretionary bonus and benefits. Please note that the base salary range is a guideline, and individual total compensation will vary based on factors such as experience, skillset, education, and work location.
Kosas is a clean beauty brand that is redefining the face of beauty. Kosas is sold in over 200 retailers and is consistently a top-ranked Sephora brand. Kosas's strengths are product innovation and original content produced by its in-house digital agency. Join us as we build a diverse, welcoming, and inclusive Company and scale the Kosas brand!
Kosas is committed to creating an inclusive environment for all employees and proud to provide equal employment opportunities to all employees and applicants for employment and prohibits discrimination and harassment of any type with regards to race, religion, age, sex, national origin, disability status, genetics, protected veteran status, sexual orientation, gender identity, or any other characteristic protected by federal, state, or local laws.
This policy applies to all terms and conditions of employment, including recruiting, hiring, placement, promotion, termination, layoff, recall, transfer, leaves of absence, compensation, and training.