Insurance Coordinator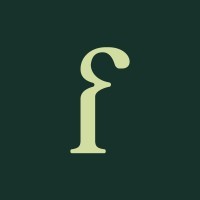 Found
Remote
Posted on Saturday, April 22, 2023
Found is a modern weight care platform and community focused on integrated support. According to a recent CDC study, nearly 50% of Americans want to lose weight, and on average, Americans have gained 30 lbs during the pandemic. But the existing weight loss industry focuses on shame - if you don't have the willpower to eat less and workout more, you aren't trying hard enough.
Modern science shows us that weight care is complex - food and movement are important, but so are hormones, genetics, sleep, stress, mental health, and daily habits. Found's unique approach incorporates resources and tools for behavior changes, a digital app with guided programming, an online community, and if indicated, medical and prescription solutions.
Research shows that addressing weight health reduces the long-term risk of diabetes, heart disease, and some forms of cancer. We believe in giving our community tools that will help them add years to their lives and reach their goals. We believe it's not just what you've lost, it's what you've Found. Found has raised more than $130mm from leading investors, including Atomic, GV, WestCap, IVP, TCG, Define Ventures and more.
Insurance Coordinator
We are seeking a highly motivated and detail-oriented Insurance Coordinator to join our team. The Insurance Coordinator is responsible for verifying Found member's pharmacy insurance coverage and eligibility, obtaining prior authorizations for medications as needed, and ensuring that all necessary insurance documentation is complete and accurate. The ideal candidate will have strong communication and customer service skills, a thorough understanding of medical insurance policies and procedures, and the ability to multitask in a fast-paced environment.
Primary Responsibilities:
Verify members pharmacy insurance coverage and eligibility for medication coverage benefits.

Obtain prior authorizations for medications.

Ensure that all necessary insurance documentation is complete and accurate

Communicate with providers, members, and insurance companies to resolve insurance-related or prior authorization issues

Maintain accurate and up-to-date member insurance information in electronic health records and/or billing system

Provide excellent customer service to members, providers, and insurance companies

Stay up-to-date on changes to insurance policies, procedures, and regulations

Other related duties as assigned
Required Qualifications:
Excellent interpersonal and communication skills. Insurance Coordinators must have excellent communication skills, including the ability to explain complex insurance information in plain language, listen actively, and build rapport with members

Ability to work compassionately and effectively with the public, as well as working with insurance companies, providers, pharmacies, and colleagues at all levels of the organization

Passionate about delivering safe, high-quality obesity healthcare, and harnessing technology to do so

Strong aptitude for problem solving. Insurance Coordinators must be able to identify and address issues and develop creative solutions to ensure members receive their full pharmacy benefits

Ability to execute repetitive tasks with accuracy and attention to detail

Exceptional organizational abilities, with the ability to organize and prioritize competing priorities

Adept relationship development skills to work across departments with multiple different stakeholders.

Must be comfortable using technology, including electronic health records, and insurance benefit verification or insurance billing systems
Minimum required education and experience:
1+ years of experience in medical insurance verification

1+ years providing remote services (i.e. telehealth practice, customer service, etc.)

Strong understanding of medical insurance policies and procedures, including prior authorization and claims submission processes

Understanding of medical terminology

High school diploma or GED
Ideal education and experience:
3+ years of experience in medical insurance verification

3+ years providing remote services (i.e. telehealth practice, customer service, etc.)

Strong understanding of medical insurance policies and procedures, including prior authorization and claims submission processes

Insurance and reimbursement certification such as Certified Professional Biller (CPB), Certified Billing and Coding Specialist (CBCS), or Certified Medical Reimbursement Specialist (CMRS)

Completion of a medical terminology course

Bachelors degree, in Healthcare Administration or similar related field