Senior Product Manager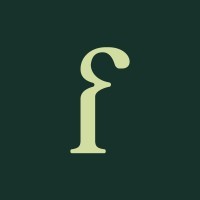 Found
Product
Remote
Posted on Thursday, April 6, 2023
Found is a modern weight care platform and community focused on integrated support. According to a recent CDC study, nearly 50% of Americans want to lose weight, and on average, Americans have gained 30 lbs during the pandemic. But the existing weight loss industry focuses on shame - if you don't have the willpower to eat less and workout more, you aren't trying hard enough.
Modern science shows us that weight care is complex - food and movement are important, but so are hormones, genetics, sleep, stress, mental health, and daily habits. Found's unique approach incorporates resources and tools for behavior changes, a digital app with guided programming, an online community, and if indicated, medical and prescription solutions.
Research shows that addressing weight health reduces the long-term risk of diabetes, heart disease, and some forms of cancer. We believe in giving our community tools that will help them add years to their lives and reach their goals. We believe it's not just what you've lost, it's what you've Found. Found has raised more than $130mm from leading investors, including Atomic, GV, WestCap, IVP, TCG, Define Ventures and more.
The Opportunity
We are looking for a Sr. Product Manager to be a product athlete across the organization, focusing on solving problems at the intersection of medical applications, AI, provider tooling, and consumer experiences.
What You'll Do
Display strong leadership, organizational, and execution skills

Be the primary driver for identifying significant opportunities, and drive product strategies, and roadmaps in the context of broader organizational strategies and goals

Incorporate data, research, and market analysis to inform product strategies and roadmaps

Lead and motivate a team of engineers, designers and other cross-functional representatives, and maintain team health

Understand Found's strategic and competitive position and deliver products aligned with our mission and recognized as best in the industry

Maximize efficiency in a constantly evolving environment where the process if fluid and creative solutions are the norm

Help turbocharge a rigorous data culture using quantitative and qualitative measures that tie to company objectives

Create best-in-class experiences that enable users to navigate complexity, simply

Define and drive product and go-to market strategies
What You Have
Product experience: 5+ years of PM experience preferred

Leadership: You've gone through every aspect of the product lifecycle and have led cross-functional teams to build amazing features and products

Entrepreneurial spirit:

Passion for working in a rapidly growing business with curiosity, humility, humor, and professionalism, and a focus on driving impact

Analytical horsepower: Demonstrated aptitude for digging deep into the data, thinking from first principles, and delivering the best results

Team first: You bring a team-first mentality and a knack for working well with a wide range of personalities

Crisp communicator: High attention to detail including precise and effective communications with internal and external partners

Results oriented: You enjoy doing whatever it takes to execute on complex projects
Bonus Points
Mobile expertise: You've overseen or built mobile experiences and know the ins and outs of building world-class product on iOs and Android
What You'll Get
Competitive compensation

Medical, dental, vision, and life insurance

PTO, company-paid holidays, parental leave

401K, wellness and wifi perks

Flexible, remote-first work culture
Found is an Equal Opportunity Employer. We seek and celebrate diversity in its many forms. If you're excited about this opportunity but do not meet 100% of the qualifications, we encourage you to apply.
Please review our CCPA policies.