Growth Lead - Paid Social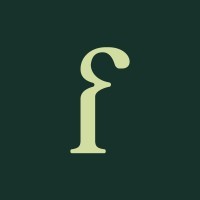 Found
Sales & Business Development
Remote
Posted on Monday, March 27, 2023
Found is a modern weight care platform and community focused on integrated support. According to a recent CDC study, nearly 50% of Americans want to lose weight, and on average, Americans have gained 30 lbs during the pandemic. But the existing weight loss industry focuses on shame - if you don't have the willpower to eat less and workout more, you aren't trying hard enough.
Modern science shows us that weight care is complex - food and movement are important, but so are hormones, genetics, sleep, stress, mental health, and daily habits. Found's unique approach incorporates resources and tools for behavior changes, a digital app with guided programming, an online community, and if indicated, medical and prescription solutions.
Research shows that addressing weight health reduces the long-term risk of diabetes, heart disease, and some forms of cancer. We believe in giving our community tools that will help them add years to their lives and reach their goals. We believe it's not just what you've lost, it's what you've Found. Found has raised more than $130mm from leading investors, including Atomic, GV, WestCap, IVP, TCG, Define Ventures and more.
The Opportunity
Are you ready to make a difference? Found is seeking a talented Growth Lead - Paid Acquisition to join our team! This role will work directly with the Head of Growth to lead and execute Found's expansion strategies in digital customer acquisition, namely paid social channels. As a growth lead, you'll play a major role in scaling Found's member base by owning and optimizing various channels.
This is a great opportunity for someone who wants to:
Make an impact

Help transform an antiquated industry

Work somewhere mission-driven

Work somewhere flexible, supportive, and collaborative

Work somewhere with unFounded opportunities for growth

Join a female-led and DEI-focused organization

Work somewhere that is team-oriented and where people are equipped to succeed

Join a fast-growing startup with strong product-market fit, backed by top VCs, with significant room for growth
What You'll Do
Manage acquisition marketing campaigns across digital channels, with a strong focus on paid social (Facebook, TikTok) and others

Own end-to-end execution of campaigns, including implementation, optimization, reporting, and analysis

Contribute to the planning and strategy of Found's growth marketing portfolio, building tactics and playbooks to efficiently scale multiple channels

Monitor KPIs and reporting to effectively communicate performance and analyses to leadership

Jointly own paid social creative process from start to finish with internal and external creative teams. Understand what high performance, on-brand creative looks like and set the creative direction alongside creative partners. Constantly seek out relevant data points to inform creative strategy and testing.
What You Have
Several years of experience in performance / growth marketing. Ideal candidates will also have exposure in VC-backed high growth, fast paced start-up environments.

Experience in consumer-focused growth functions (typically acquired after 3+ years of working in a performance/growth marketing role)

Expertise in Facebook and TikTok Ads Managers, Google Analytics

Strong analytical skills and the ability to use data to derive campaign insights and optimize performance

Strong Excel skills, able to run detailed analysis completely autonomously

Experience with best practices across platforms to drive optimizations across campaign structures, ad creatives, and landing pages

Self-starter with outstanding organizational and communication skills

Understands that paid acquisition channels can't be won with a "good enough" approach and as a result has a strong desire to deliver excellent results

Able to weigh performance and brand considerations and understands the additive role brand can play in performance channels

A proactive, creative and collaborative approach to building Found into a household name

Bonus points if you have worked in healthcare, behavioral health, or telemedicine