Email Marketing Specialist/Lead Generator REMOTE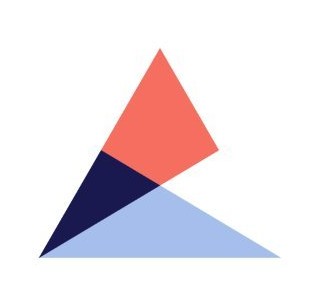 Brave Health
Marketing & Communications, Sales & Business Development
Texas, USA
Posted on Friday, May 26, 2023
About Us
Brave Health utilizes the power of technology to expand access to high quality mental health and substance use disorder treatment. Our mission is to deliver high-quality, affordable telebehavioral health care for traditionally underserved patient populations. Through our telehealth platform we are able to reach those in need who may not have access to treatment in an office setting. We are a diverse group of entrepreneurs, clinicians, and healthcare leaders passionate about changing the manner in and speed at which behavioral healthcare can be accessed and delivered in the US. We are actively serving patients in many states and will continue to expand to many additional states and plans throughout 2022.
Job Summary
We are embarking on an exciting and unprecedented journey to build a highly specialized Talent Team, and we are seeking an exceptional Email Marketing Specialist to join as a key member of the team. The healthcare providers we recruit (mental health therapists, Psychiatric Nurse Practitioners, MDs) have a variety of drivers that appeal to them to take a new role. We would like candidate sourcing to be more personalized and targeted to specific personas along with careful studying of the results of some campaigns vs others. As an Email Marketing Specialist/Lead Generator within the Talent Team, you will play a crucial role in developing and executing innovative email campaigns to attract and engage the appropriate target market within the Licensed Clinical Therapist space. This position requires a deep understanding of email marketing best practices, segmentation strategies, and the ability to scale campaigns to achieve ambitious goals. Join us in shaping the future of talent acquisition through cutting-edge email marketing techniques. THIS IS FULL TIME AND A FULLY REMOTE WORK FROM HOME ROLE.
Responsibilities:
Collaborate closely with the Talent Team to develop and execute highly effective email marketing campaigns tailored to attract and engage top talent.

Liaise with the Marketing team to leverage existing content for campaigns

Create captivating email content and design visually appealing templates that align with the brand's style and messaging, while focusing on talent acquisition objectives.

Implement advanced segmentation strategies to target specific talent segments based on skills, experience, and other relevant factors.

Work closely with the Talent Team to understand their recruitment goals and align email marketing campaigns accordingly.

Conduct thorough market research and analysis to identify the target talent audience and their preferences, and utilize this information to optimize campaign performance.

Implement A/B testing and other best practices to continuously improve email campaign metrics, such as open rates, click-through rates, and talent conversions.

Monitor and analyze email campaign performance, providing regular reports and insights to the Talent Team to inform strategic decision-making.

Stay up to date with industry trends and emerging email marketing techniques specifically related to talent acquisition and retention.

Leverage data and behavioral insights to create targeted and personalized email campaigns that resonate with potential talent.

Continuously evaluate and refine the email marketing strategy, taking into account the unique aspects of talent acquisition and the goals of the Talent Team pilot program.

Ensure compliance with email marketing regulations, including CAN-SPAM and GDPR, while considering any additional regulations specific to talent acquisition.
Qualifications:
Bachelor's degree in marketing, communications, or a related field.

Proven experience in email marketing and lead generation, preferably in a fast-paced and goal-oriented environment.Strong preference given to e-commerce direct to consumer email marketing experience.
Strong knowledge of email marketing platforms and tools.
Proficient in email marketing best practices, including segmentation, A/B testing, and campaign optimization.

Excellent copywriting and editing skills with a keen attention to detail.

Ability to analyze data and metrics to drive actionable insights and recommendations for the Talent Team.

Creative mindset with the ability to think outside the box and develop innovative email campaign ideas tailored to talent acquisition objectives.

Strong project management skills with the ability to prioritize and manage multiple campaigns simultaneously.

Familiarity with email marketing regulations and compliance.

Excellent communication and collaboration skills to work effectively with cross-functional teams.

Self-motivated with a proactive approach to problem-solving and an eagerness to contribute to an unprecedented Talent Team approach to sourcing.
Join our pioneering Talent Team and be part of a company that is revolutionizing talent acquisition through cutting-edge email marketing techniques. Apply now to shape the future of talent acquisition and make a significant impact in the field of digital marketing within the talent acquisition space.