Billing Representative (Bilingual Spanish)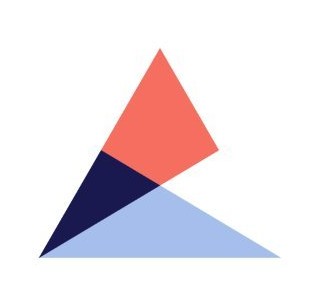 Brave Health
Florida, USA
Posted on Saturday, April 22, 2023
About Us:
Brave Health is a Series C stage, mission-driven healthcare startup changing the landscape around how people access mental health services. Our mission is to deliver high-quality, affordable telebehavioral health care for traditionally underserved patient populations. We are a diverse group of entrepreneurs, clinicians, and healthcare leaders passionate about changing the manner in and speed at which behavioral healthcare can be accessed and delivered in the US. We are actively serving patients in many states and will continue to expand to many additional states throughout 2022 and beyond.
Job Summary:
The Medical Billing Representative serves as the primary point of contact for patients reaching out to Brave Health with billing matters. The ideal candidate for this position is someone who is detail oriented, has exceptional customer service skills, and has a strong background in patient billing experience. Under general supervision of the Sr Revenue Cycle Manager, the Billing Representative is responsible for various facets of medical billing associated with customer billing.
This individual will be responsible for dealing with patients in a friendly manner, and their main role is to answer questions related to patient invoices and collections, as well as doing work related to reimbursement programs. They will also be responsible for regularly contacting patients and explaining charges related to the services provided by our company. The billing representative's responsibilities include working with medical insurance companies to resolve payment issues, assisting patients in understanding medical insurance benefits, and processing insurance and patient payments. Also, to follow up on denied claims with insurance payers.
Work Schedule: This is a full-time position that is 100% remote. Applicants hired into this position can work from most states. Hour 8:00am-5:00pm; 1 hour unpaid break
Key Job Responsibilities
Works closely with the contracting and credentialing department to review specific enrollment requirements including pre-requisites, forms, documentation, and timelines.

Once contracting is complete performs the next steps in payor enrollment within billing department

Within billing system sets up newly contracted payors, by setting up EFT, ERA, payor fee schedule, and HCFA configuration

Updates internal fee schedules per payer as contracts are updated

Creates internal payor resource on payor guidelines

Applies for new payor web portal and maintains current provider data within them.

Maintains accurate records of enrollment activities, including but not limited to, maintaining enrollment data, documenting activities through notes, tracking progress on enrollment worksheets, uploading enrollment related documentation and communications, for access by all team members, and to ensure business continuance.

Maintains billing system's enrollment current worklist
Knowledge, Skills & Abilities
Strong knowledge of billing and reimbursement.

Possess good oral and written communication skills.

Effectively communicates with inbound and outbound guarantors, patients, or insurance companies as to the status of the account and answers questions or inquiries efficiently.

Sets up payment arrangements in accordance with company policy

Answers inbound and makes outbound calls in a fast - paced environment; handles difficult situations while maintaining quality customer service and expected

Updating patient demographics and insurance information

Handles patient and insurance inquiries associated with specific patient accounts, including identification and resolution of billing discrepancies when reviewing the account

Handles escalation calls / accounts as necessary and appropriately de - escalates call to ensure patient / client satisfaction

Records details of interactions such as inquiries, complaints, comments, or actions taken

Working correspondence, edits and aged account receivable and identifying problem accounts to Brave leadership

Identifying billing / system / collections issues or trends and reporting them to Brave leadership

Effectively work accounts receivable to optimize cash flow and to meet organizational financial goals and objectives

Consistently practices good judgment and problem-solving skills when handling confidential information

Monitor high-balance accounts and detect insurance issues to correct claims.

Assists with obtaining authorizations and referrals to assure claims will be approved.

Reviews patient eligibility utilizing practice management function or payer websites to determine correct payer to be billed for specific dates of service.

Prepares claim data according to department and payer regulations in order to produce a "clean" claim.

Prepares, reviews and transmits claims timely to payers, works EDI rejections.

Works denials and prepares appeals, resubmits claims and performs compliant actions to resolve open accounts receivable. Reports unusual trends to Brave Leadership.

Utilizes insurance and practice management online systems to complete all required tasks such as eligibility, claim status and claim correction.

Processes insurance and patient refunds as necessary.

Reconcile all batch totals at day end to ensure accuracy of totals posted and transactions on charge capture. Identify and correct any discrepancies prior to opening any future batch.

Request refunds as requested for patients and insurance carriers

Other duties as assigned

Possess strong organizational skills and the ability to work independently and meet deadlines.

Ability to handle a fast-paced environment

Ability to work autonomously (organized self-starter requiring little supervision to focus on and accomplish required tasks)

Ability to adapt to flexible work schedules and frequent interruptions

Ability to problem solve, make decisions and effectively communicate issues and progress

Knowledge of healthcare environment and healthcare delivery systems

Maintains strict confidentiality with regard to provider information and understand/adheres to sound physicians HIPAA Privacy & Security policies and procedures

Must be able to work cohesively in a team oriented environment and be able to foster good working relationships with others both within and outside the organization

Well-organized, detail oriented and able to meet deadlines with minimal errors

Able to plan, organize, and manage multiple tasks concurrently
Work Experience:
Minimum one year medical billing experience in a health care setting preferred.

Experience working with Florida Medicaid a bonus
Must be Bi Lingual Spanish Speaking
Strong Knowledge of Medicaid, Medicare and commercial insurance

High school diploma, equivalent

Excellent communication, organization, computer, time management, attention detail, documentation and analyzing skills required

Knowledge of Word & Excel.
Brave Health is very proud of the diverse team we have that cares for our diverse population of patients. We are an equal opportunity employer and encourage all applicants from every background and life experience without attention to race, color, religion, sex, sexual orientation, gender identity, national origin, veteran or disability status.