Remote call center patient concierge specialist (Bilingual Spanish)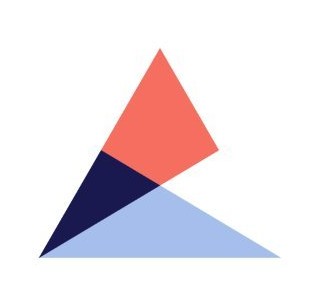 Brave Health
Customer Service
Florida, USA
Posted on Wednesday, March 15, 2023
Job Description
Brave Health is on a mission to expand access to high-quality, affordable care for behavioral health conditions. We utilize the power of technology to eliminate barriers and expand access to high quality mental health and substance use disorder treatment. Through telehealth services we are able to reach those in need, when and where they need it. As a community based start-up, our goal is to make quality mental health services accessible for all.
We are currently seeking a full-time Remote Behavioral Health Access Counselor to join our team and work on day to day client services and practice operations, acting as the face of Brave Health to our current and prospective clients. This individual can be based anywhere and will be working remotely, Monday - Friday 8:30am - 5:30pm or 9:00am - 6:00pm EST.
Job Overview
Focus on driving patient engagement via fielding inbound communications from prospective and established patients.

Educate patients about various Brave Health offerings.

Support high volume of inquiries via phone calls, text messages, voicemails and e-mails regarding scheduling of appointments and administrative matters.

Assist patients in successful completion of pre-appointment forms.

Maintain confidentiality and privacy of all patient charts.

Maximize provider schedules through scheduling and/or rescheduling appointments.

Resolve problems and fulfill caller requests by clarifying desired information; research and explore alternative solutions, implement solutions; escalate unresolved problems as needed.
Responsibilities:
Answer incoming calls and SMS's from patients as well as clinicians.

Assist in fielding voicemails and e-mails.

Register and maintain accurate and complete patient charts by obtaining, documenting, and updating demographic and insurance information.

Schedule patient appointments for new patient BPS assessments, medication management, and intake information

Verify patient insurance to confirm eligibility for Brave services

Assist patients with minor questions and troubleshooting to ensure a seamless virtual care delivery process

Step in as needed to provide administrative support throughout the patient journey

Resolve problems and fulfill caller requests by clarifying desired information; research and explore alternative solutions, implement solution; escalate unresolved problems as needed

Coordination with other departments and/or teams as needed

Support the outreach team with outreaching patients under direction of supervisors.

Other duties as assigned
Qualifications:
1 - 3+ years in a full-time, patient-facing role in a healthcare setting,

call center experience preferred

Experience with patient accounts in a healthcare setting

Spanish-speaking preferred
Ability to communicate and interact appropriately with patients and staff both verbally and in writing
Excellent customer service skills
Strong attention to detail
Ability to maintain a calm and professional demeanor during all interactions both externally and internally
Comfortable with routinely shifting demands
Knowledge of google as well as electronic health record systems
Eligibility to work in the United States. We are not able to provide or assist with visas or attaining work eligibility
Brave Health is very proud of the diverse team we have that cares for our diverse population of patients. We are an equal opportunity employer and encourage all applicants from every background and life experience without attention to race, color, religion, sex, sexual orientation, gender identity, national origin, veteran or disability status